LEONARD RUSSEL Changing Times
NOSING & TASTING / Whisky Proeverij
(38)

NOSING & TASTING
Session at 3 p.m. on reservation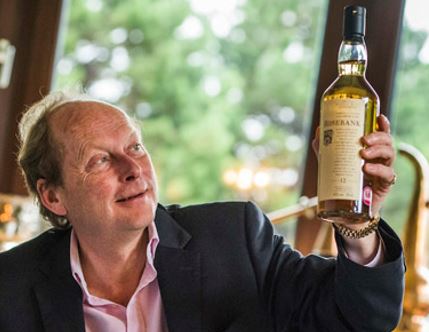 LEONARD RUSSELL

owner & manager of
IAN MACLEOD DISTILLERS LTD
Changing Times
From broker,bottler, brand owner to distiller
Started as a broker, shifted to blend and bottling for supermarket labels, but as the catagory
become commoditised, and distillers were overstocked and an ocean of stock followed
by volatile pricing.
It was clear that the reliance on private label had to change and Leonard Russell, son of founder
Peter Russell: we had tob e price followers, which is an unpleasant way to run your business
because you are not in control of your profitability.
2003 Leonard Russell buys
GLENGOYNE
distillery and the brand Lang's from Edrington.
2011
TAMDHU
Distillery is bought, the new Macallan says Leonard Russell, also from Edrington
he also bought the cash – flow boosting Edinburgh Gin, and in 2017 most surprisingly
ROSEBANK
distillery from Scottish Canals and the trademarks and stock from Diageo.
We choose the whiskies from our existing stock, this changes from time to time
This 3 Scotch Single Malt Whiskies:
GLENGOYNE, TAMDHU, ROSEBANK
à 2 cl = 75,00 per person